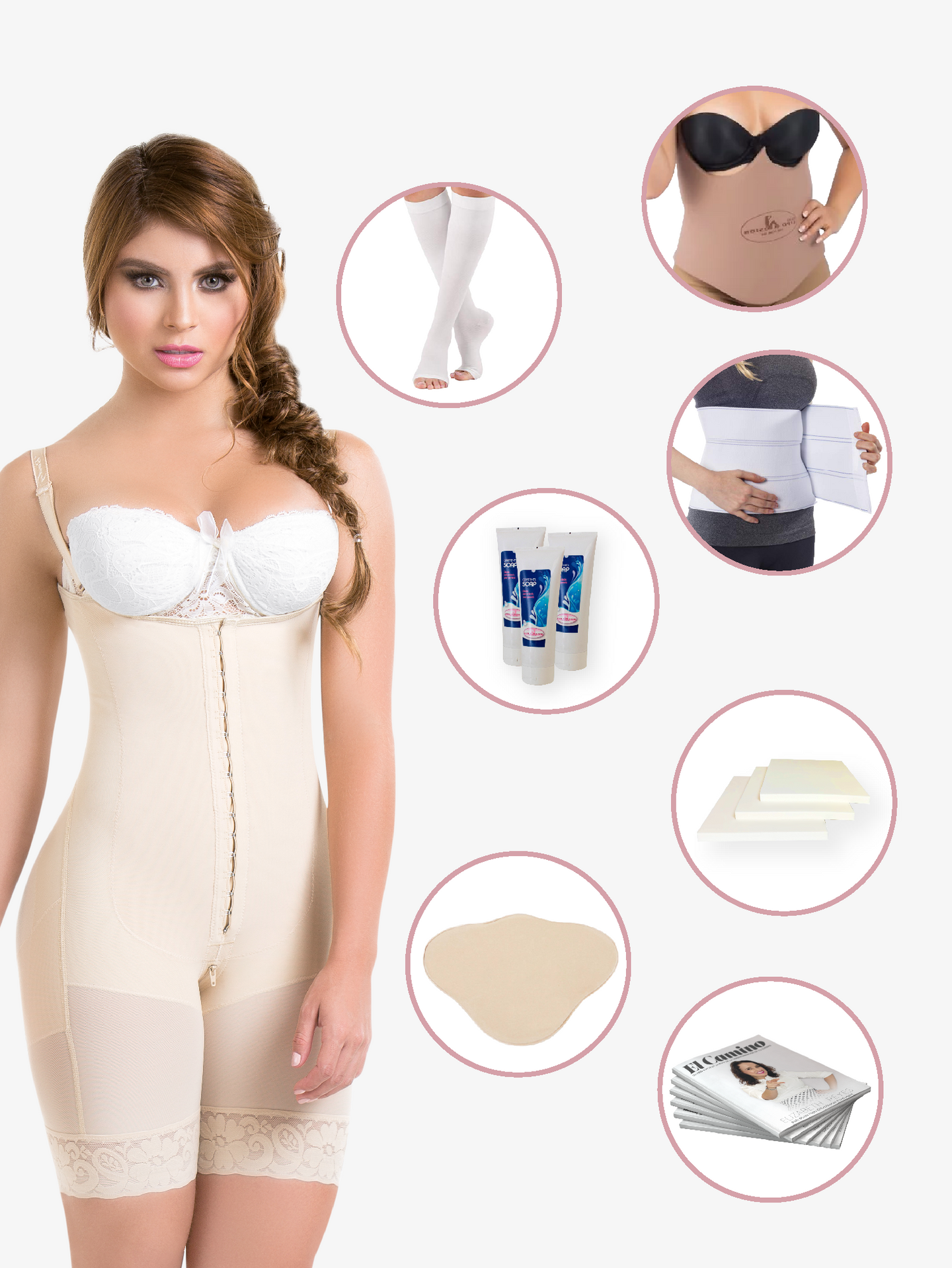 Complete Postoperative Bundle for Lipo
Regular price
$322.99 USD
Regular price
Sale price
$322.99 USD
Unit price
per
Our Lipo Postoperative Bundle includes the most essential accessories after the surgical procedure.
Abdominal Band : 3-panel band for the abdomen indicated for lipoplasty or liposuction of the abdomen and flanks, abdominoplasty, hernia surgery, back support.3
Soap: Special soap for washing stretch garments, easy rinse with a garment wash is loaded with enzymes to reduce odor
Foam 360: Foam 360 has been designed to provide uniform compression throughout, control post-operative swelling, and prevent post-operative fluid buildup.
Compression Stockings: Elastic Compression Antiembolic Stockings for the prevention of embolism. Withouth stitches. Inspection opening at the tip. Latex free.
Phase II girdle : Phase II Colombian girdle. The Body Shape team of experts offer advice on selecting the right garment for your procedure and body type.
Abdominal Table : Helps in the adhesion of the skin to the muscle, after a liposuction or abdominoplasty.
LIPO FOAM : Provides a smooth and uniform compression in the treated areas
Book: " El Camino" is a book written by the founder of Body Shape Fajas Colombianas which offers you a step by step on the route of the transformation of your body.
Please note: All our sales are final