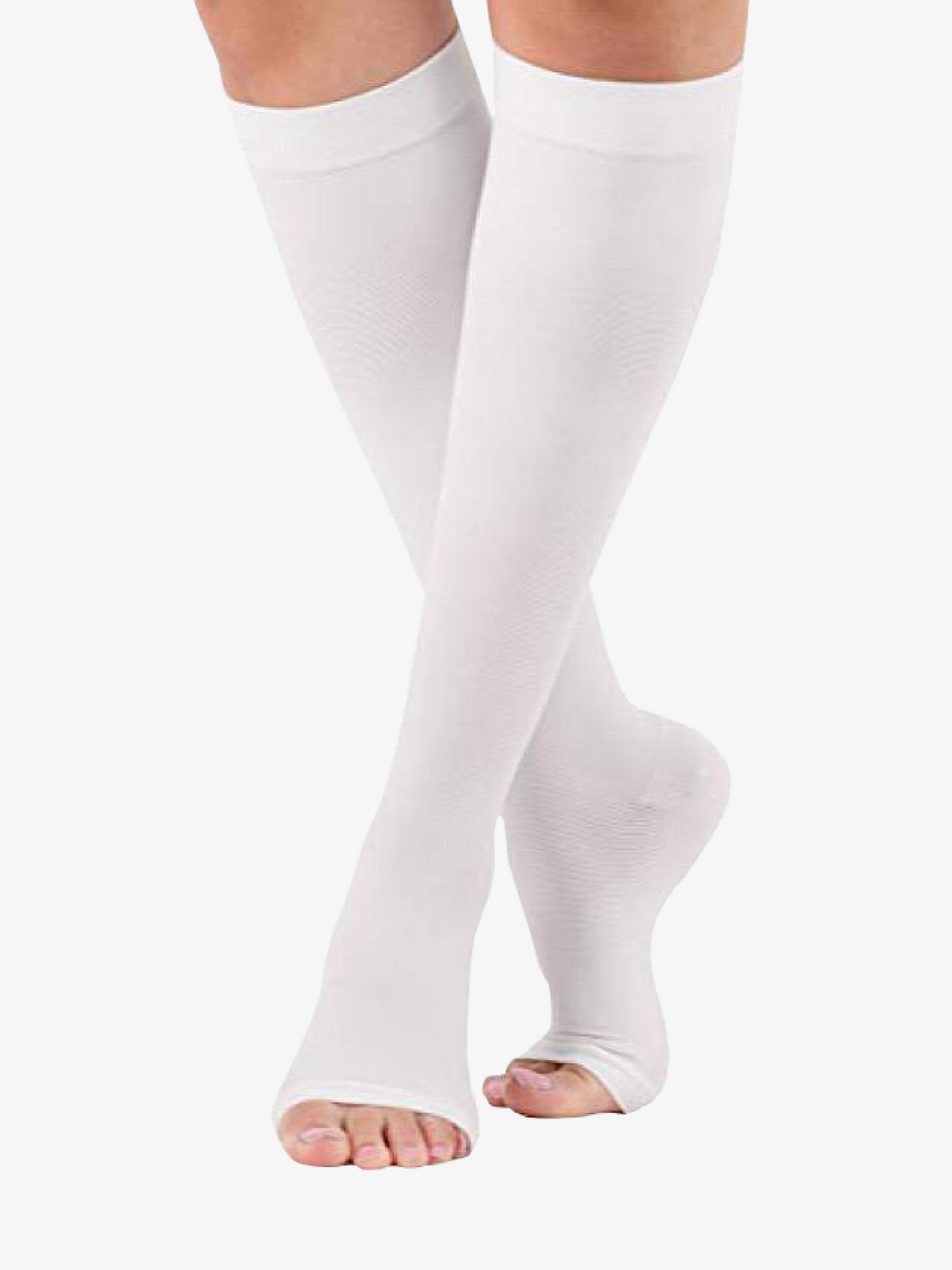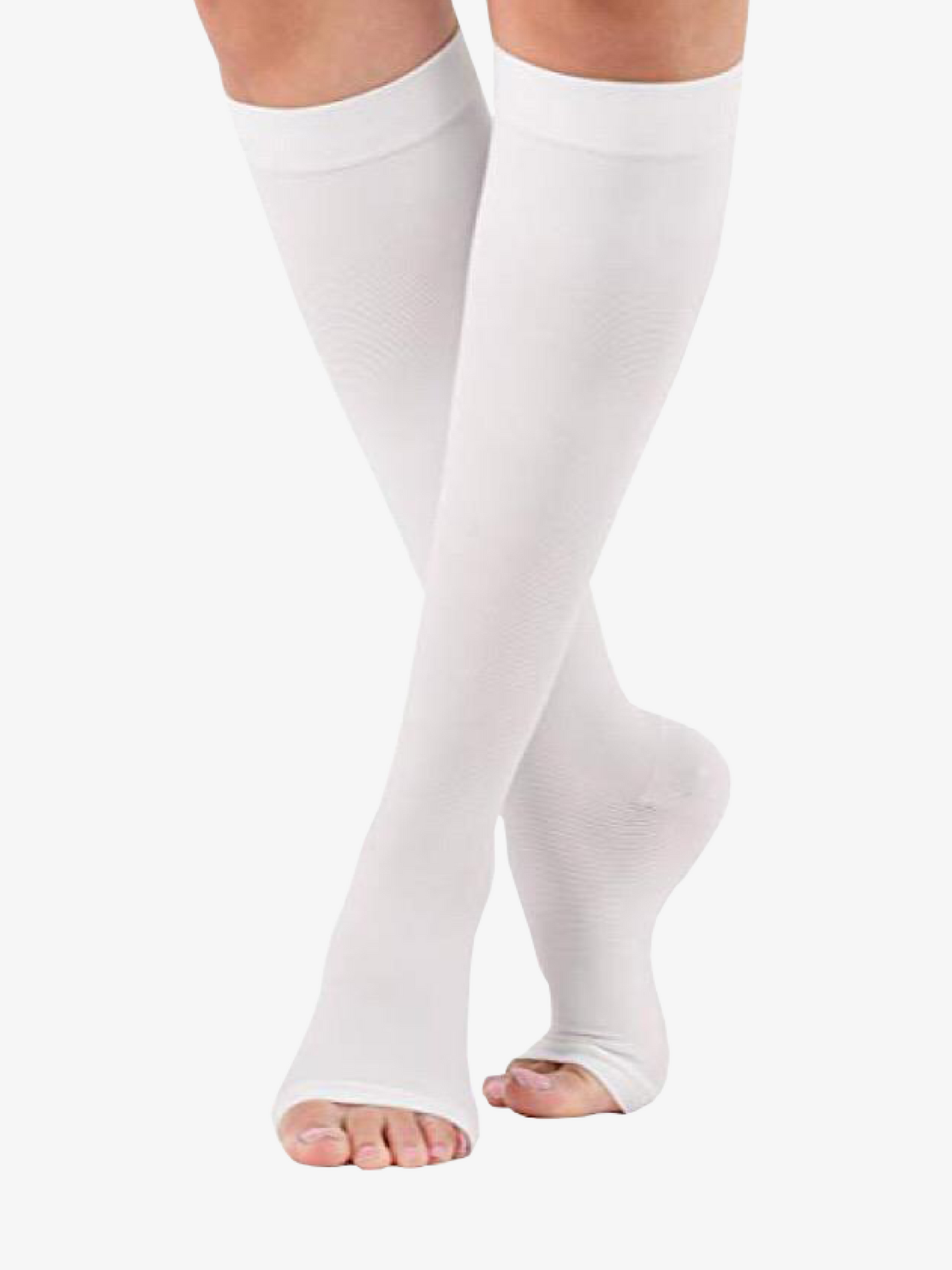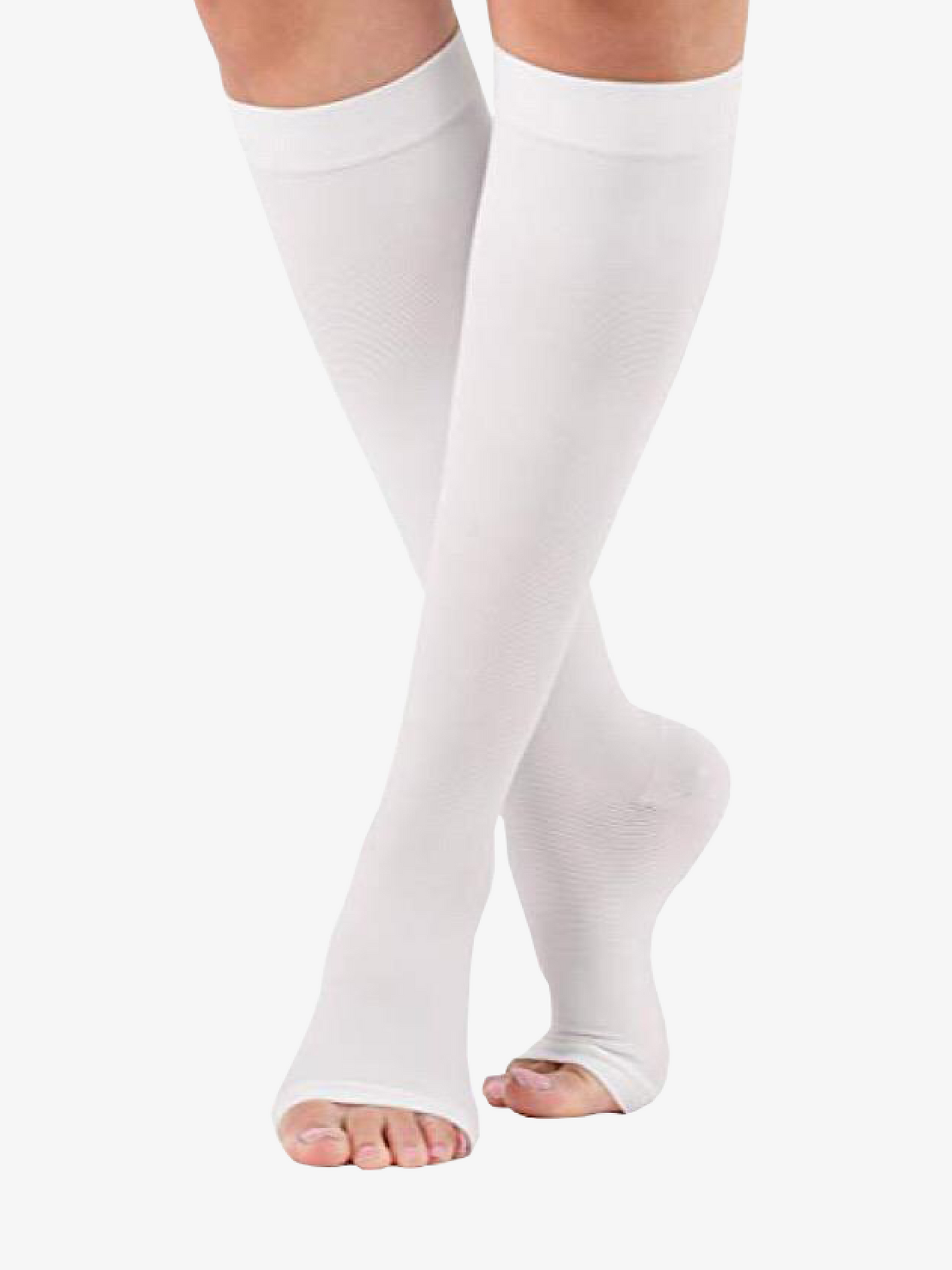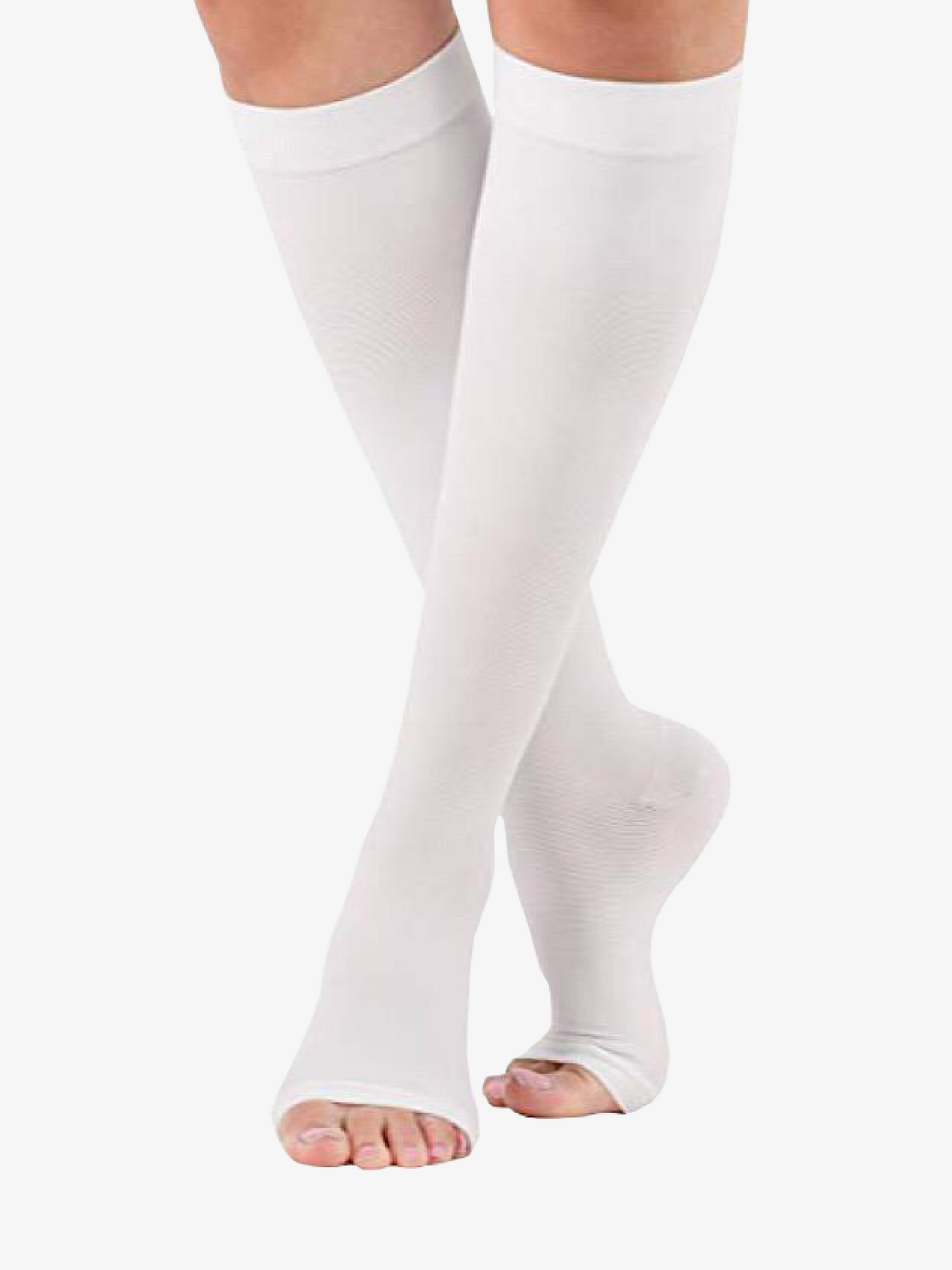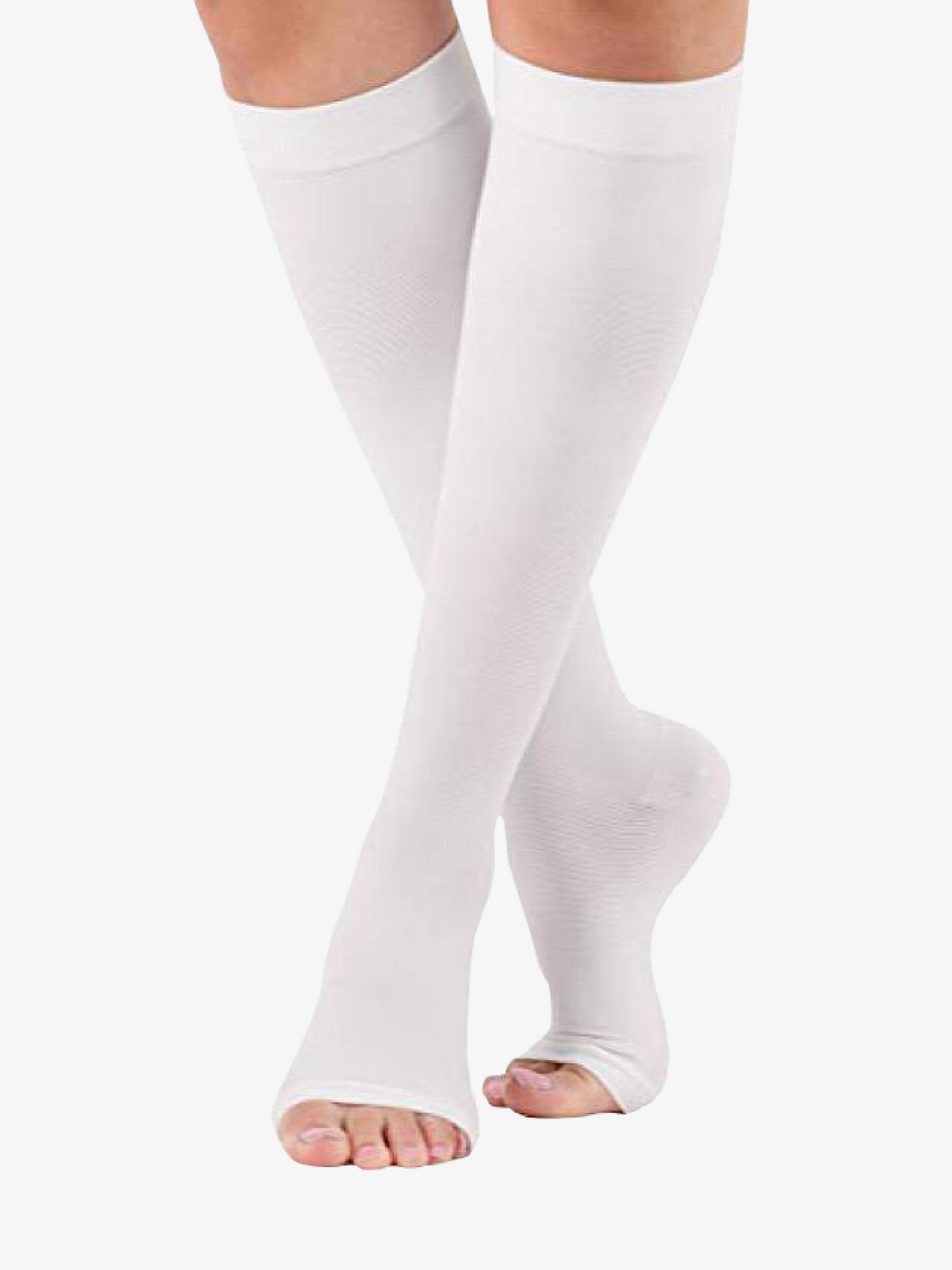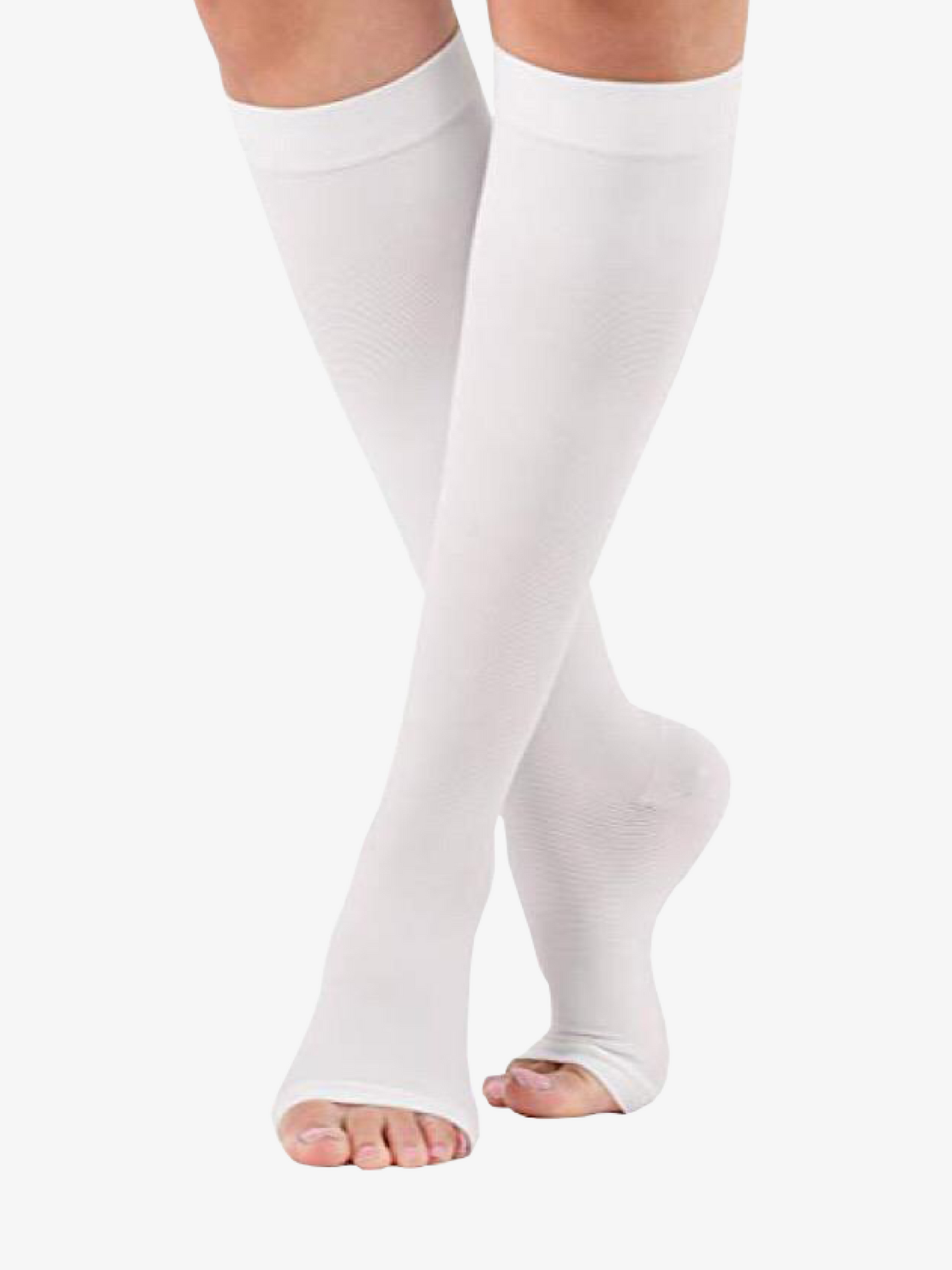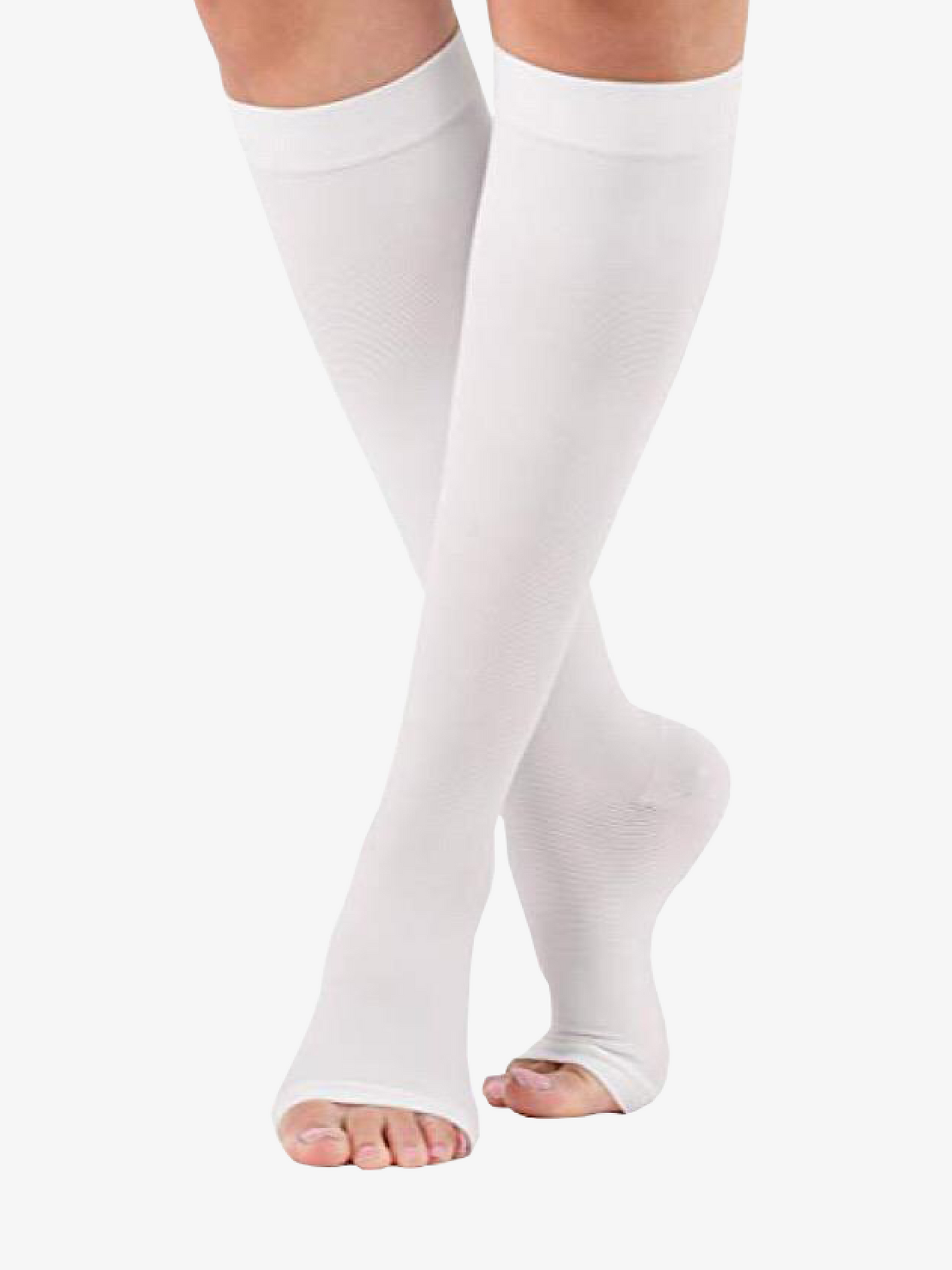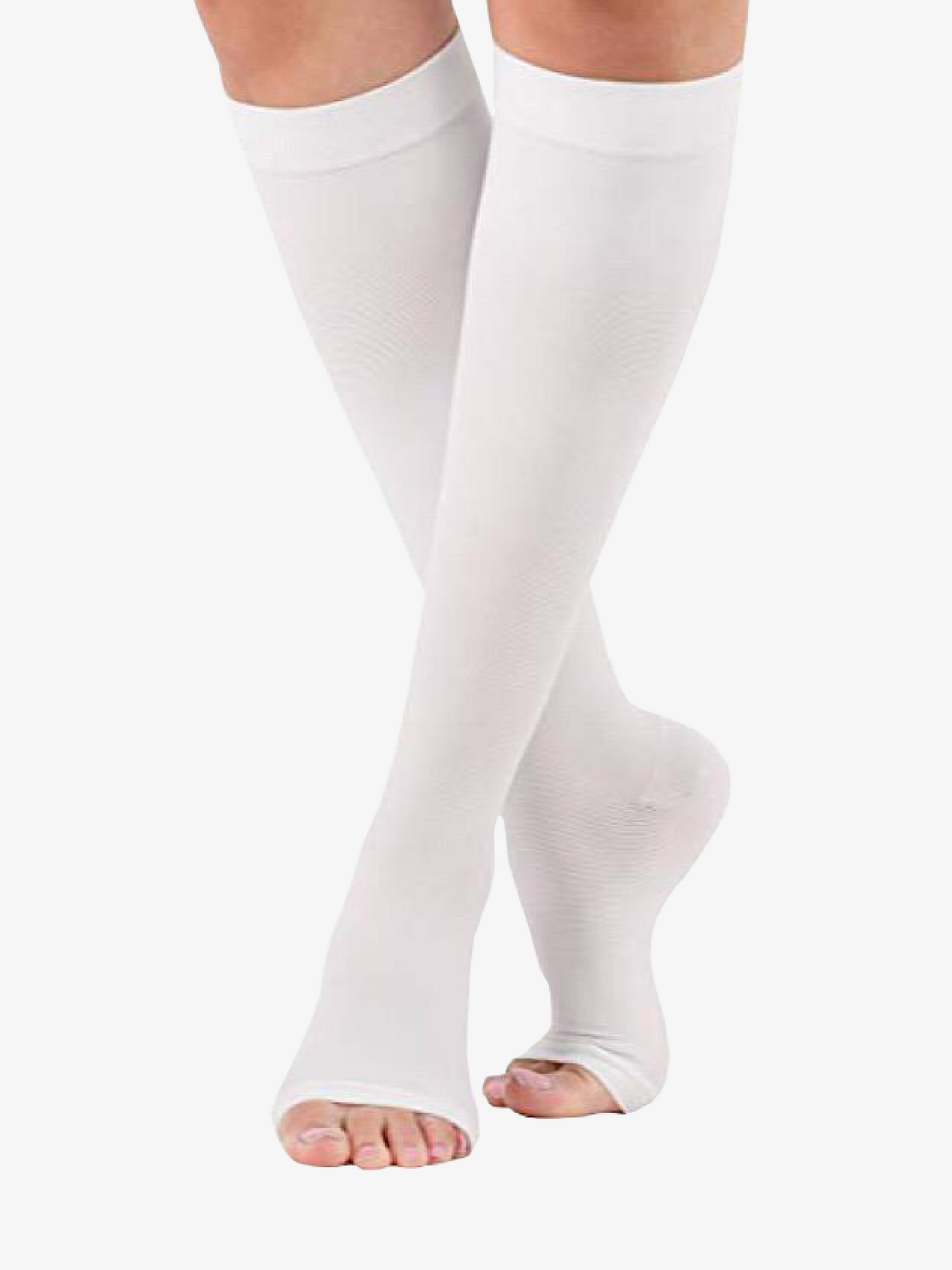 MediVaric stockings
Regular price
Sale price
$22.00 USD
Unit price
per
White compression stockings
Antiembolic, antithrombotic, antiembolism, or antithrombus stockings have a compression of 18 to 23 mmHg.
These stockings are used in surgical processes, postoperative treatments and post sclerotherapy treatments, solely with the aim of preventing the formation of thrombi in the deep veins and pulmonary thromboembolism that can affect the patient's health.
main features
These antithrombotic compression stockings feature a delicate elastic band to ensure comfort and the perfect fit for the patient.
Decreasing graduated compression goes from 18 to 23 mmHg from the ankle to the knee, which favors circulation and the venous return of blood to the heart.
Inspection hole in the top of the foot to allow the healthcare professional to check the progress of the recovery process.
Each box contains one pair.
What are compression stockings used for?
They are type 1 medical devices that, through external compression, reduce the diameter of the veins, improving the pressure in them. Compression is applied in a decreasing fashion from the ankle to the knee or hip.
To know how to improve circulation in the legs we must take into account the heaviness, difficulty of blood circulation known as poor circulation. Leg pain and fatigue are symptoms that appear over the years and extensive work routines.
The average adult suffers from these ailments that deteriorate the quality of life and have repercussions on other health conditions. Varicose veins appear, the legs begin to swell and the pain becomes sharp.
Please note: All our sales are final