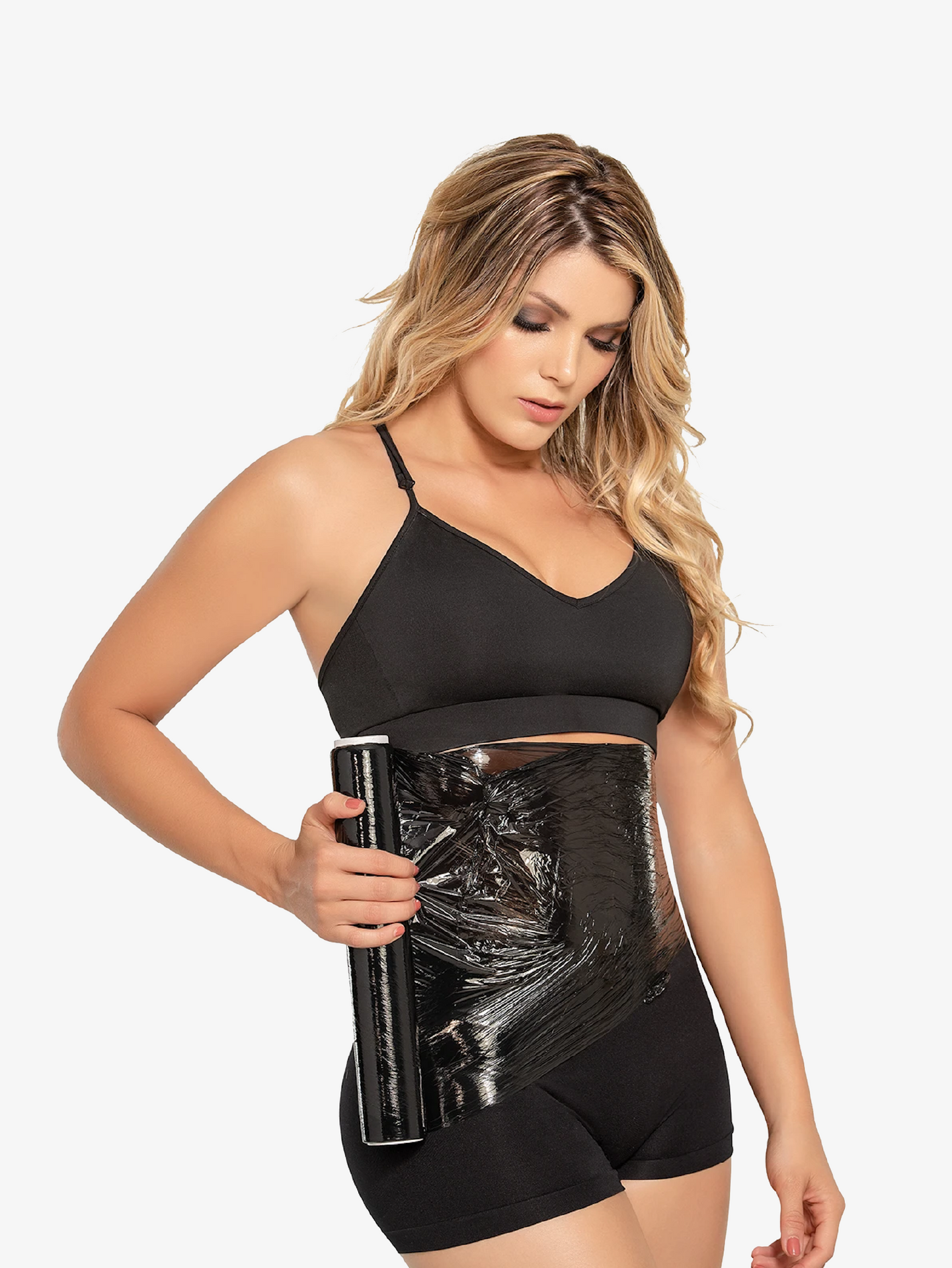 Iodized Osmotic Paper
Regular price
Sale price
$29.99 USD
Unit price
per
Iodized Osmotic Plastic is ideal for losing weight and giving firmness to the body. So effective that it works alone. Iodine concentration at 0.00005% M2 does not have any contraindications, it does not cause irritation. The quality of the osmotic plastic generates heat and the iodine is thinning.
It can be used all day, it does not produce an odor, it does not run off, it does not sound and it is imperceptible, nobody will notice that you are wearing it. If you use it with thermal gel, do not leave it for a period longer than 1 hour, then remove the gel and place a new plastic to spend the rest of the day. Highly hygienic .
The time to see results depends on how each organism responds to the treatment, but a crucial point is discipline. Its use must be CONSTANT. We have taken a conceptual average with respect to the results obtained as follows: In the first week 3 - 5 cm. of the treated area, then the average drop per week losing 1-3 cm. until completing a month and a half where you can lose up to 10 cm.
The ideal " Iodized Osmotic Plastic " for this treatment (about a month and a half) is with a roll measure of 100 meters, but if you wish we also offer you a roll measure of 200 and 500 meters, a measure that you can choose from our website when making your purchase. You can continue with the treatment for as long as you want, regardless of whether you are on a diet or if you are an active person from the point of view of exercises. Its DAILY use is essential for six days in a row, let it rest and start again, a single day that you stop putting it on delays the results.
It can be used at night without any problem, what's more, we recommend starting the treatment at night, which is when people have less movement and this makes it easier to get used to the product and eliminates the feeling of discomfort. In the event that the osmotic plastic is rolled, we recommend making two small incisions on the sides of the hip or bust so that the plastic gives what it has to give and does not roll.
A very good recommendation that we make is not to use it day and night, it is necessary to choose a single day. In climates that exceed 62 degrees, it is advisable to change the product at least once a day, because when sweat accumulates and is left on the skin, it dries up and can cause irritation, so it is advisable to change it in hot weather.
It is incredibly effective when you exercise, it helps to burn more calories in your routines by sweating much more intensely. Ideal for SPAs and Beauty Salons to complete therapeutic massages.
*Localized fat reduction
*Ideal in sweating processes
*Combats cellulite and flaccidity
*Firming
*Odorless
* Does not irritate the skin
Please note: All our sales are final